rat catcher
75 foljambe drive
rotherham
South Yorkshire
s654hg

Tel: 07943150056



No matter the scale or type of pest problem, whether you want an intense treatment or a planned prevention program, our experts will be happy to discuss your needs and offer a solution that suits you. EPC Where at all possible, will use the safest products obtainable. We will always advise on how to keep children, pets and staff safe. All works will be carried out in accordance with the Health & Safety Act 1974, the COSHH Regulations 1988, the Food & Environmental Act 1985 and Control of Pesticides 1986. We pride ourselves in providing a professional, friendly & efficient service offering advice on prevention & control of pests & proofing of premises. This will include the bird proofing of buildings and the removal of pigeon fouling in a controlled manner. We also specialise in the control of bedbugs, wasps, fleas, ants, flies, rats, cockroaches, mice, moths, pigeons & foxes etc.
rat catcher are listed in;
Pest Control Directory
:
Pest Control in rotherham
:
Pest Control in South Yorkshire
mice silverfish rats rat catcher rotherham Pest Control South Yorkshire ants cockroaches rat catcher Pest Control
Upgrade Options
Note: This is a free listing, other adverts and extra listing do not appear on Upgraded Listing -
See Upgrade Options
More Pest Control in South Yorkshire Listings in UKSBD

Countywide Pest Control Services
London, South Yorkshire
Are you having regular pest problems or require reliable pest control in the Hull, East Yorkshire or North Lincolnshire area? You can count on Countywide Pest Control to deliver all you Pest Control, Bird Control and Hygiene needs. Call Countywide Pest Control Today on 01482 898298
Envirotec Hygiene Services
Sheffield, South Yorkshire
Envirotec are specialists in washroom services, hygiene services and commercial pest control in Nottingham, Sheffield and surrounding areas. Our comprehensive washroom services cover all your needs from dispensers and sanitary bins and waste disposal. Furthermore, the experts at Envirotec offer specialist bird, insect and rodent pest control services. For many years the team has also provided a number of hygiene services, including sharps disposal, sharps bins and clinical waste disposal. In addition to a specialist house cleansing service and kitchen deep cleaning. Employing both male and female technicians, Envirotec supplies the shops, restaurants, hotels, surgeries etc. of Nottinghamshire, Derbyshire, Humberside, West & South Yorkshire with sanitary bins, nappy bins, condom and tampon vending machines. The company is a comprehensive supplier of all hygiene products also, including hand dryers, air fresheners & soap dispensers.
Ultrakil Pest Control
Barnsley, South Yorkshire
Ultrakil pest control is based in Barnsley but covers all South Yorkshire area, we carry out stand alone treatments for ants, Bees and wasps, rats, mice and insects, we can also create a contract suitable for any commercial premises, we can supply and maintain fly killing machines or custom build door and window fly screens. We can supply and fit bird proofing on warehouse and shop canopies.
We use unmarked vans and 4x4s for discretion, We don't charge extra for call outs or evening and weekend work.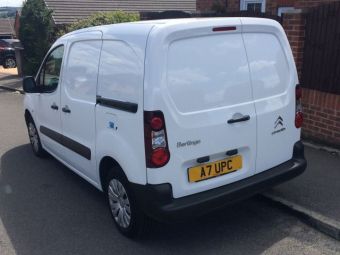 Donkill Pest Solutions
Doncaster, South Yorkshire
Got a pest Problem? We''ll clear it fast Based in Doncaster, South Yorkshire, Donkill Pest Solutions have an excellent knowledge of the relationship between pests species and their habitats. Rural and urban pests can be removed quickly and safely, to protect you, your property and our environment. We pride ourselves on being professional but friendly, giving you the best possible service at all times. Call us on 0843 523 0537 or 07443476749
Pest Expert Ltd
Sheffield, South Yorkshire
Pest Expert are online retailers of pest control products such as rat poison, mouse traps and other products that should help you control every type of species.
PPS Services
Doncaster, South Yorkshire
DONCASTER BASED PEST CONTROL COMPANY - DONCASTER & SURROUNDING AREAS FULLY QUALIFIED, 20 YEARS EXPERIENCE - RESIDENTIAL&COMMERCIAL PROPERTIES. GOOD RATES,24 HOUR EMERGENCY CALL OUT AVAILABLE - CALL TODAY FOR A NO OBLIGATION QUOTE.
The Pest Professor (Ltd.)
Rotherham, South Yorkshire
Thank you for visiting The Pest Professor (Ltd.), a small personally run business providing professional pest control services to residents and businesses in Rotherham, Barnsley, Doncaster, Chesterfield and adjacent areas. Providing professional inspection, assessment, treatment and eradication of: * Rats * Mice * Wasps * Cockroaches * Fleas * Ants * Flies/Maggots * Beetles * Silverfish * Bed Bugs * other insects PROMPT RESPONSE – 24 HOUR SERVICE – PLAIN UNSIGNED VEHICLE NO VAT TEL: 0758 6335329 or 01709 838283
Pest Rangers
Barnsley, South Yorkshire
We offer a professional pest control service to both business and residential customers in Barnsley and the surrounding areas. We control rats, mice, wasps, bed bugs, cockroaches, fleas,flies, moles and ants.
AG pest management
Barnsley, South Yorkshire
AG Pest Management take a proactive approach to pest management aimed at providing innovative solutions to managing pests on your premises. We are a privately owned business and have a wealth of experience in the pest control industry. The operational team employed has been carefully selected for both their technical experience & track record delivering a first class service. Should you be experiencing problems with rats, mice, ants, cockroaches, squirrels, moles, fleas, beetles, moths, flies or any other pests. AG Pest Management have the solution. A full range of services include, but are not limited to: •Pest Prevention/Control •Bird Control - anti-perching systems, trapping, culling, fouling clearance •Wildlife Management •Fly Control Systems & Services •Insect Screening •Washroom Services •Feminine Hygiene
Birchfield Pest Management
Barnsley, South Yorkshire
Birchfield Pest Management is a Barnsley based pest control servicing company covering Barnsley and South Yorkshire area's. All our servicing Technicians are fully trained and qualified to Royal Society of Health standards & are registered professional pest technicians included on the P.P.T.R.S. Professional Pest Technicians Registration Scheme, Out aim is to provide the above areas with a prompt professional and cost effective pest control service that guarantees confidentiality and discretion. Our fee structure is most reasonable with discounts available for contract work.
Find out more about
Amazon Small Business Accounts UK